The lawmakers in the UK have taken a big step towards protecting children from online porn. They have added an age restriction on internet porn usage. From 1st April, the online porn sites will obtain identification from the users to prove that they are the age of 18 or above. The users must prove their age by using a credit card, a driving license, passport or any other identification proof. Users can also use an independent online verification system known as AgeID.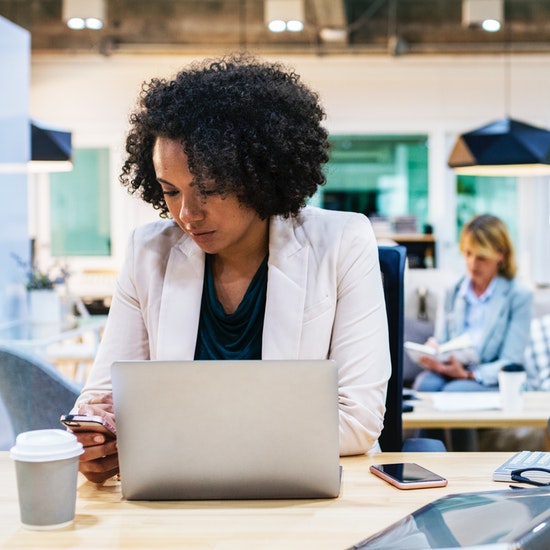 Abiding by the law
The online porn companies have to comply with the new law and if they fail to do so, then they have to face $330,000 fine and they will be blocked by all the UK internet service providers. The new restrictions were approved 2 years back. There were several delays, but finally, the law will be implemented this year.
According to BBC, the National Society for the Prevention of Cruelty to Children (NSPCC) claims that nearly two-thirds of children from the age group of 15-16 years view online pornography every year. It is also stated that too many young people and children are coming across porn by accident. It was never accepted and thus lawmakers have taken a big step. It is believed that it is a positive step towards keeping the children away from pornography.
Some glitches in the rule
The ban doesn't apply to pornographic users on Facebook, Twitter, and Instagram. Children are not protected when it comes to their exposure to social media. Though some people are not supporting the law, it is the first step towards keeping the children safe who accidentally come across such stuff.
Parents can take a sigh of relief
Parents are always concerned about their child and what the internet has to offer to them. As the children are surrounded by the ocean of the internet, it becomes very difficult for the parents to keep them away from the online hazards.  As the parents are busy in their own life, monitoring the child throughout the time can be a hassle. Thus, such a strong step from the lawmakers can be a relief for the parents. They can be sure that the children are not exposed to any such things accidentally.
What other measures the parents can take?
There are different things which the parents can keep in mind to keep the children safe. Parental control apps are one of the best things which can help the parents keep an eye on what the children are watching and what they cannot. Kiddoware has come up with "Kids Place" which keeps the gadgets safe from the children. The parents can easily download the app from Google PlayStore and make sure that their children are not exposed to anything which is totally irrelevant. The interesting features of this app help the parents to stay in peace of mind when they are away, but the gadgets are with the kids. They can only watch what you want them to watch.
Of late studies have come out with startling revelations that excessive use of smartphones leads to self-doubt and low self-esteem. Similarly, using multiple social media platforms also add to depression and anxiety, and one such observation says that those who have been using between seven and 11 social media tools are more prone to show the symptoms of such afflictions. This information may surprise you, but further revelation that this is being noticed among kids and teens may certainly shock you.

Why this is happening and how to deal with this problem begins at home where such habits of children need to be restricted. But if, it has already gripped your kid, you should go for phone detox.

When we talk about phone detox, it is actually digital detox that is related to our cutting down tech time across all screens and devices. And the biggest screen-based offender is our smartphone, which has become rather a plaything in the hands of kids. Recently, Christmas was celebrated across the world and a lot of gifts were given to children and teens. Of these gifts, majority belongs to games, gadgets, and smartphones.

It has also been seen that during and after festivals, screen time fatigue comes to the fore because of excessive use of smartphones. You would have seen endless scrolling by kids eating into their precious time or distracting them from their studies at home or school. If you have noticed it, the time is ripe for phone detox. We are here to tell you how to proceed.
1-First of all, you should switch off notifications for apps that share unnecessary alerts if you really want to check your kids and wish them to focus on other tasks.
2. A true phone detox involves cleansing smartphone of time-draining apps. Pick the apps that you see are taking too much time of your kid, you should take harsh decision of even deleting them from the phone.

3. Another habit has also been observed in families of multi-screening. Kids too have adopted this habit seeing their elders. Parents must shed this behaviour of being on their phone while watching TV. Only then they would be able to guide their kids to check their habit.

4. Parents should also ensure that children are not distracted by phone while they are busy with some other work. A phone detox is about using phone when it is really needed. Therefore, persuade them to use this time to do something much productive. Notably, this percolates in the family from top.

If are really interested in digital detox of your kids, just begin with the steps discussed here, and ask them to enjoy more time in other productive tasks. Otherwise, you have other options of using parental control apps.