CNK Digital is a worldwide publisher, developer, and distributor of innovative, engaging, and award-winning digital education experiences for computer, handheld, and mobile platforms. ClickN KIDS Tablet 2 has partnered with Intel, a worldwide leader in computing innovation, to deliver the best tablet experience possible, for kids and parents. ClickN KIDS Tablet 2, is first of its kind to offer DPI (Dual Purpose Interface) technology™, which allows both parents and kids to enjoy the tablet.

MEDION (A Lenovo Company) is the leading manufacturer of consumer electronics in Europe. Medion's Junior Tab is powered using Kiddoware solution.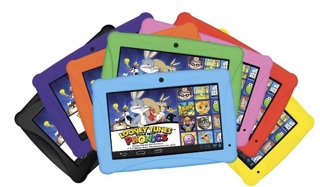 ClickN KIDS is one of the leading provider of engaging and highly interactive software and scientific research based curriculums, for use in an online deliverable format. The ClickN KIDS Family Tablet is the only tablet preloaded with Looney Tunes Phonics. It is one of top selling Kids Tablet on Walmart.com.  This fully loaded tablet comes out of the box with a matching gel case for superior protection and style.
The UNICEF Kid Power School Program promotes fitness and global citizenship among elementary school-age kids. The program consists of a teacher-led classroom experience that leverages easy-to-use technology and standards-based curriculum. The technology includes UNICEF Kid Power Bands for students and classroom tablets for syncing and tracking progress, and the curriculum includes lessons, quizzes and games on malnutrition and global citizenship for keeping students inspired and engaged.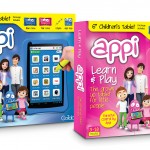 My Go Ltd is one of the UK's leading tablet manufacturers. Their GoTab appi is the best children's tablet to help kids learn & play, in a safe & protected environment. With 1000′s of educational apps games to download from the Google Play Store, there is plenty for parents and children to enjoy, and with built in parental software parents have total control.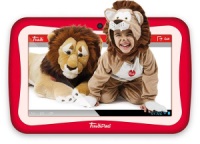 Trudi is the leading Italian soft toy manufacturer. Their Trudi Pad is a new and innovative electronic tool developed with the support of professionals in the field of learning and childhood. The Trudi Pad goes beyond the simple electronic whiteboard for kids and is a real high quality tablet for kids.
DXrteme  KPad, Andoid based Kids Tablet, runs on Kiddoware launcher and parental control suite of apps.
bq is a Spanish company dedicated to designing, manufacturing and marketing of multimedia devices. bq kids tablets is based on Kiddoware launcher and parental control suite of apps.

ODYS is a multimedia product company which also operates as an online store. Their products are sold in Germany and Europe.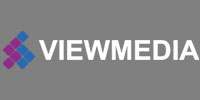 ViewMedia is a development, production and sourcing company within the consumer electronic industry, with key focus on the  latest digital Audio and Video technologies. They have been operating in Denmark and Europe since 1994.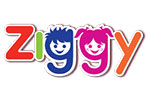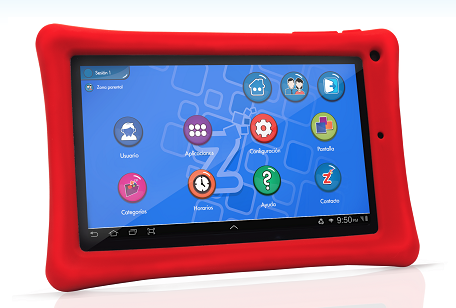 Mundo Ziggy is a company from Panama which features a tablet designed for children and parents. Ziggy facilitate the use of technology to children so that they can browse and learn in a fun, reliable and safe environment . With this tablet, parents can be assured that  their kids are watching content or playing games that's appropriate for their age.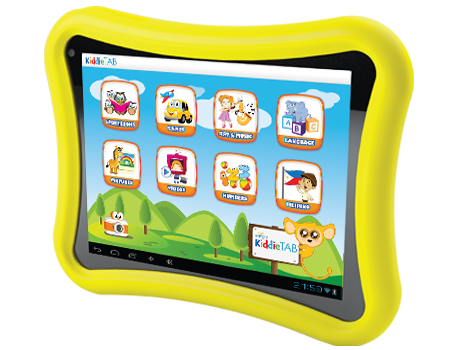 KiddieTAB is a brand of  Lifeware Technology, Inc. Their vision is all about creating software and hardware that will enlighten, empower, and enrich life. Lifware develop easy-to-use and technically-sound smart tools for electronic learning and teaching.
Dany Technologies Shenzhen, is a world renowned company, providing premium brand products in the field of Electronics & IT since 2001.
Dany Technologies has captured the market and established a strong foothold not only in its local market but in the regional markets as well, providing people an- easy access to our quality products that improves human communication. Our social responsibility is to deliver products and services with honesty and speed. Dany contributes and enrich our IT & electronics industry through active participation and customer-focused team work.