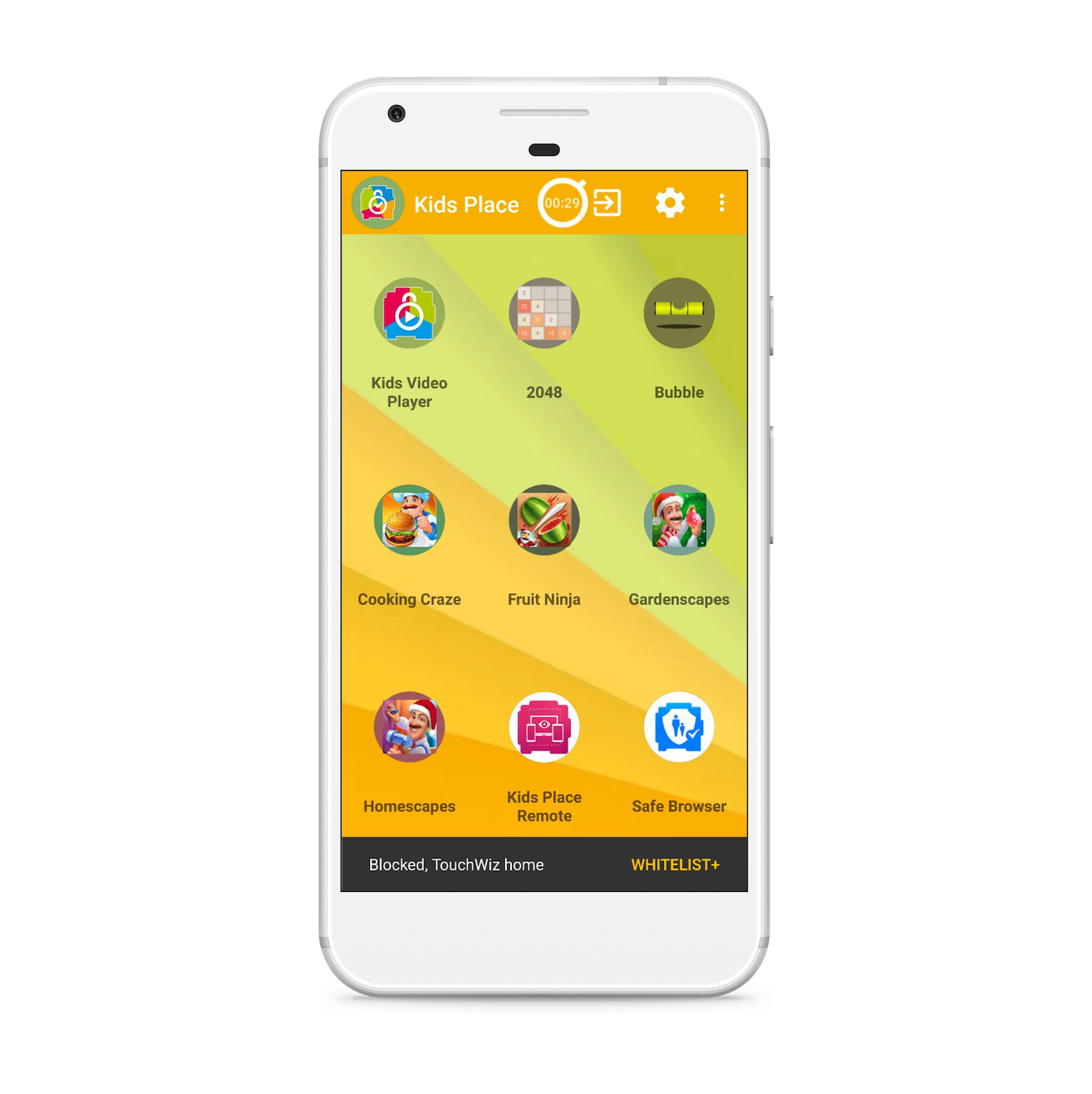 Kids Place android parent control app will childproof your device. It is the one of the Best Parental Control Android App android users have wanted.
Kiddoware parental control apps protect your personal data. One such feature is an app launcher that restricts children to apps you have approved.
The Kids Place app parental control  prevents children from downloading new apps, texting or performing  actions that can cost you money.
The parental control android users have wanted, Kids Place includes convenient features such as auto app restart, which is useful for when small children accidentally exit apps.
With Kids Place app parental control in place, children get fun time and parents get some much needed peace and free time.
This kid control app will lock the home, back and search buttons.  As the best android parental control app, it will also block phone calls while your child has the device. With all of these features, and developers who listen to user feedback, Kids Place continues to be the best parental control app.
Custom home screen displays only apps that parents have selected
Block app stores, to prevent downloading new apps and purchases
Timer lock stops apps after a specified amount of time
Multiple user profiles are easy to create and manage 
Disable wireless internet connections while Kids Place is running
Restarts apps accidentally stopped by small children, allowing parents to stay focused on their own tasks
Customize wallpaper to suit your child's style and individuality
Adaptable, which makes Kids Place the best android parental control app for children of all ages – from toddlers to teenagers. It's so adaptable, that even employers can use this and other Kiddoware parental control apps to minimize the waste of company time and resources
Plugins: for Website content filtering, and for video and photo control, creating a comprehensive kid control app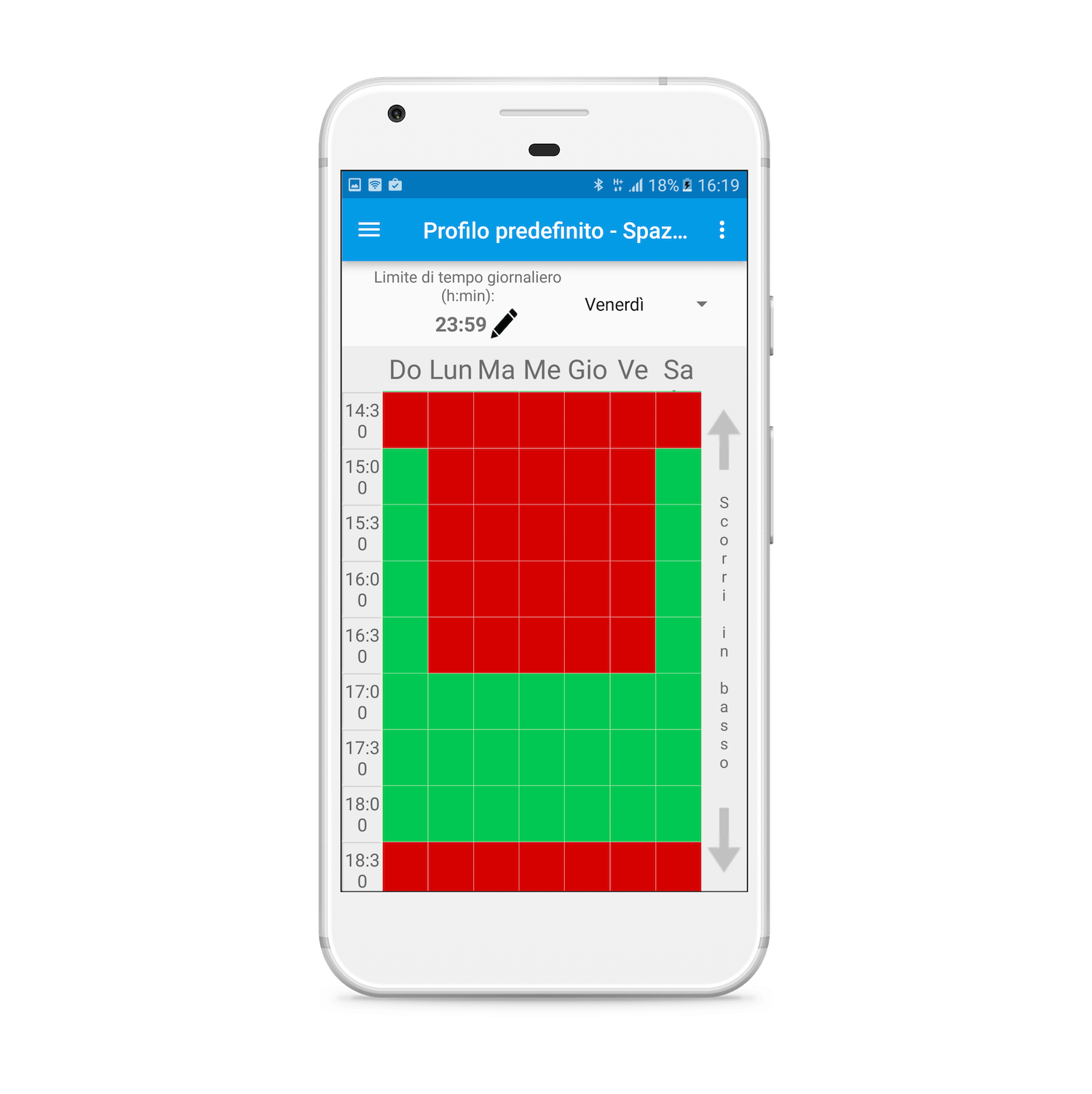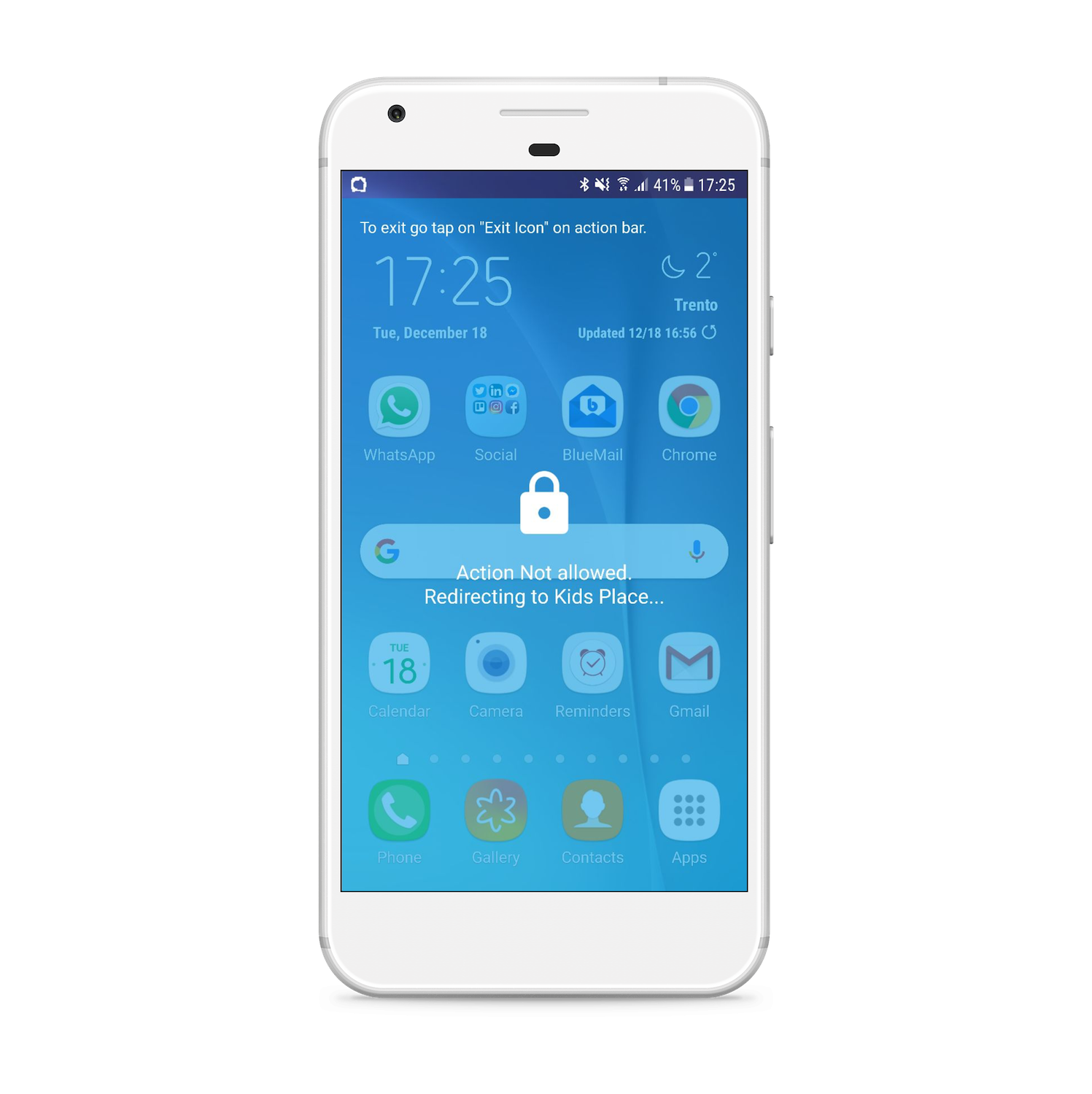 Background mode of this allows Kids Place to function without being used as a launcher or home screen
Use with stock launcher: With this setting, Kids Place parental control android app still blocks restricted apps and functions, but allow users to navigate from the phone's native home screen as though no android parental control app were  being used. Most suitable for teens and employees' devices
Always start on reboot  so Kids Place will start  even if it wasn't running when the device was shut down
Block app uninstall so Kids Place can only be uninstalled with your permission.
Customize the Kids Place app title to make it less conspicuous
*(Requires In-App Payment.  If this feature is blocked in settings, you will need to exit Kids Place to complete the purchase. Yes, Kids Place will even block itself from making purchases. Rest assured that this is the best android parental control app.)