Import your YouTube Playlist and Add video URL from internet to create easy to access and safe playlist for your child.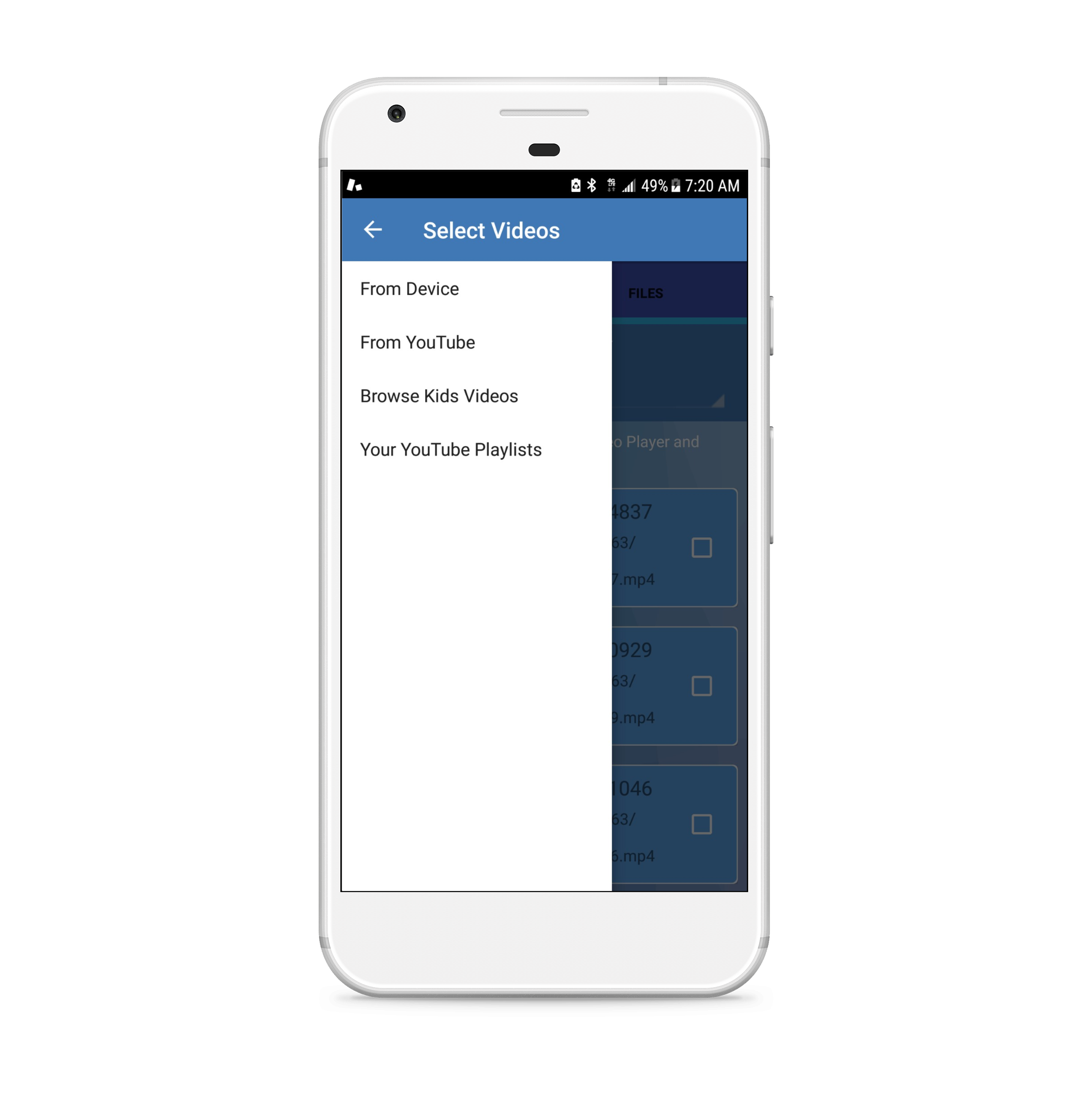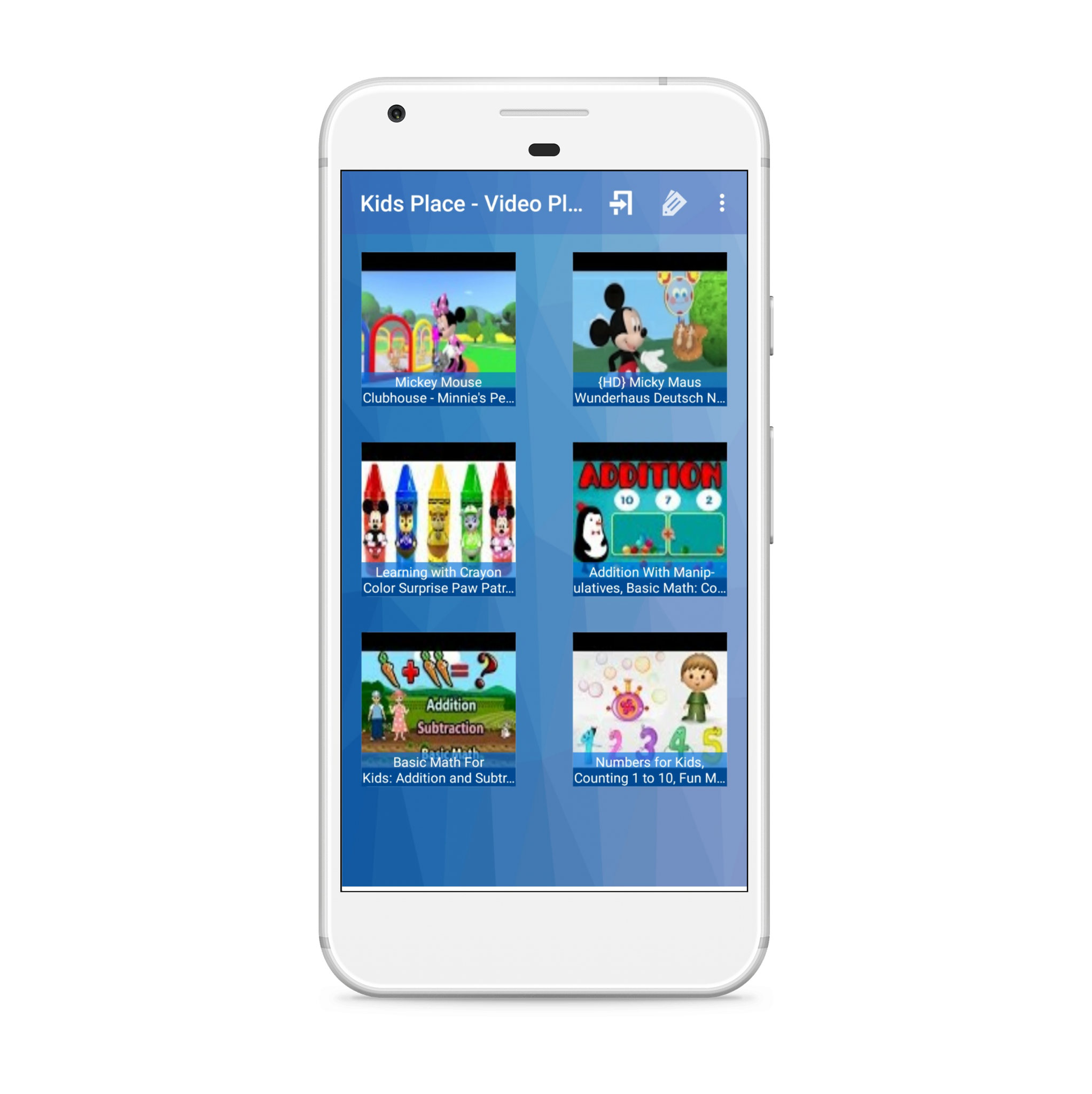 Just add the app to Kids Place and launch it from there to make sure all the parental control and child lock settings are enforced when Kids Video Player is being used.
You learn about running app in background mode.
Kids Place will not be used as a launcher or home screen but is suitable for older kids or on employees' device to be used with stock launcher.
Information available here about added option to always start on reboot.
You are guided to how to block or uninstall app.
You also come to know how to customize App Title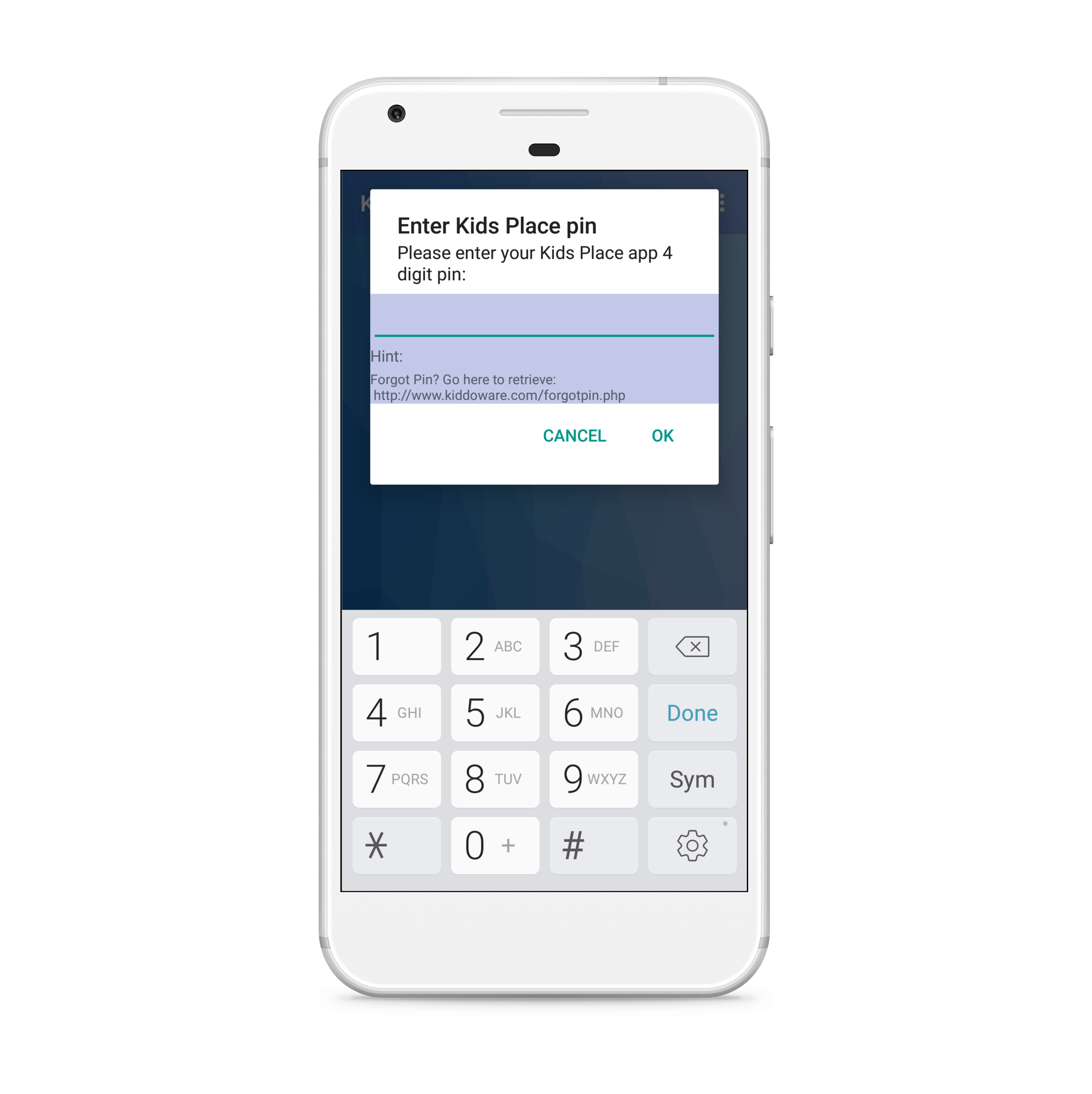 Want to play unlimited videos?
This will allow you to play unlimited videos on Kids Place Video Player app, the free version, that only allows 10 videos.
Video Player
Lifetime subscription