It seems that since the invention of the television set, doctors have studied and warned about the damages of too much screen time.  Parents used to send children outside to play sports or to work in order to limit screen time. In modern times, the screen goes with them out the door, tucked into their back pocket.  Kids Place has stepped in to allow parents not only to limit screen time, but to shape screentime into a benefit rather than a threat.
Advanced Timer is a powerful and flexible tool for managing both screen time and productivity.  To use the Advanced Timer, you need at least once app category aside from the Home category. Once you've created a category, just follow the steps below.  To the creation of a sample schedule, view the video tutorial at the end of this page: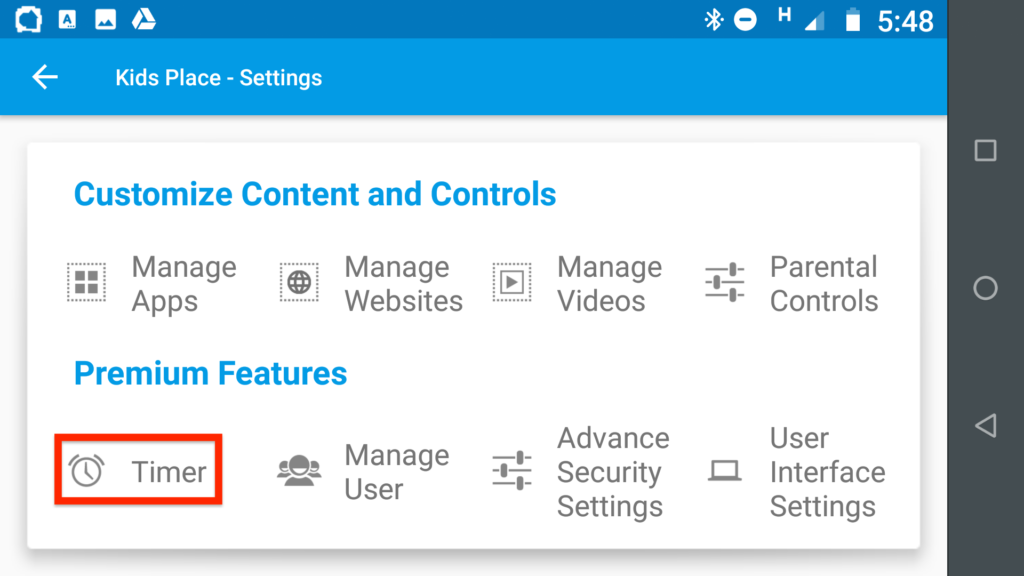 Turn on the Advanced Timer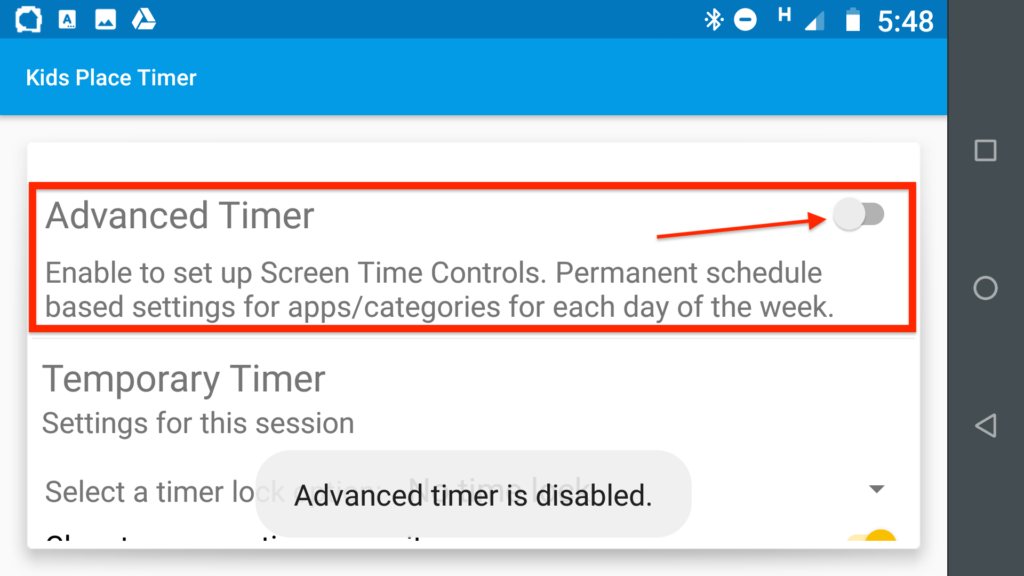 Select the Configure Apps Daily Schedule and Time Limit button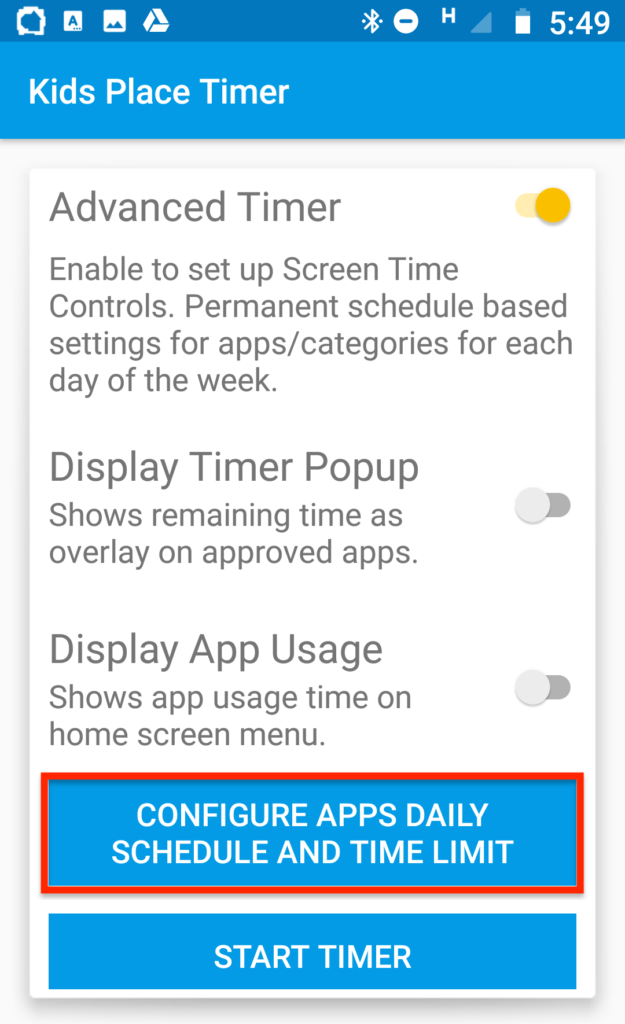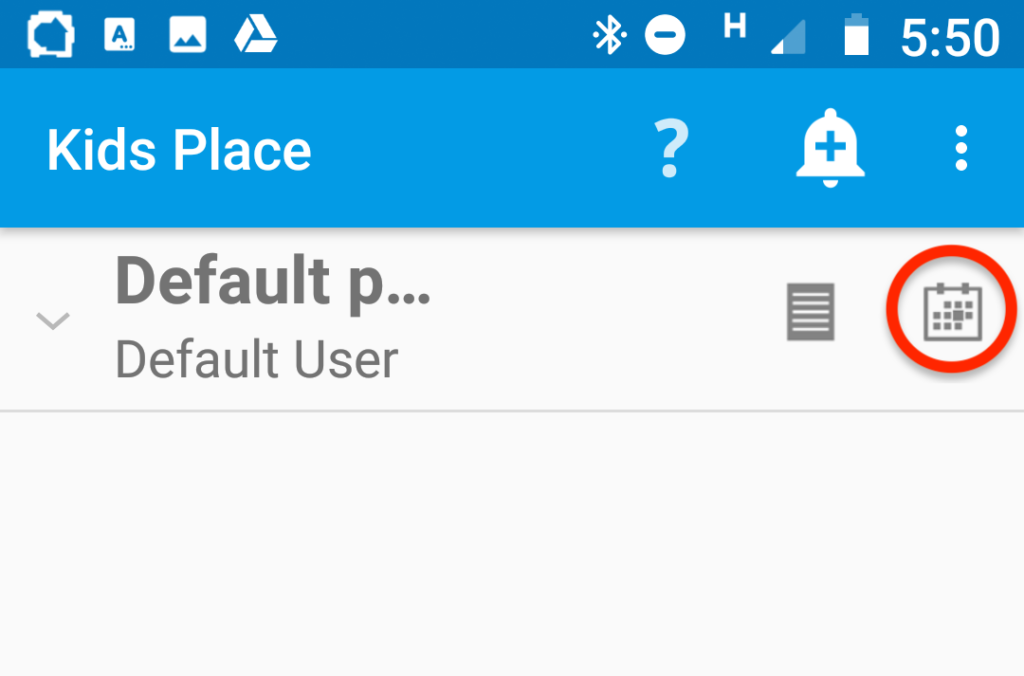 Select the Category or App tab depending on which you want to schedule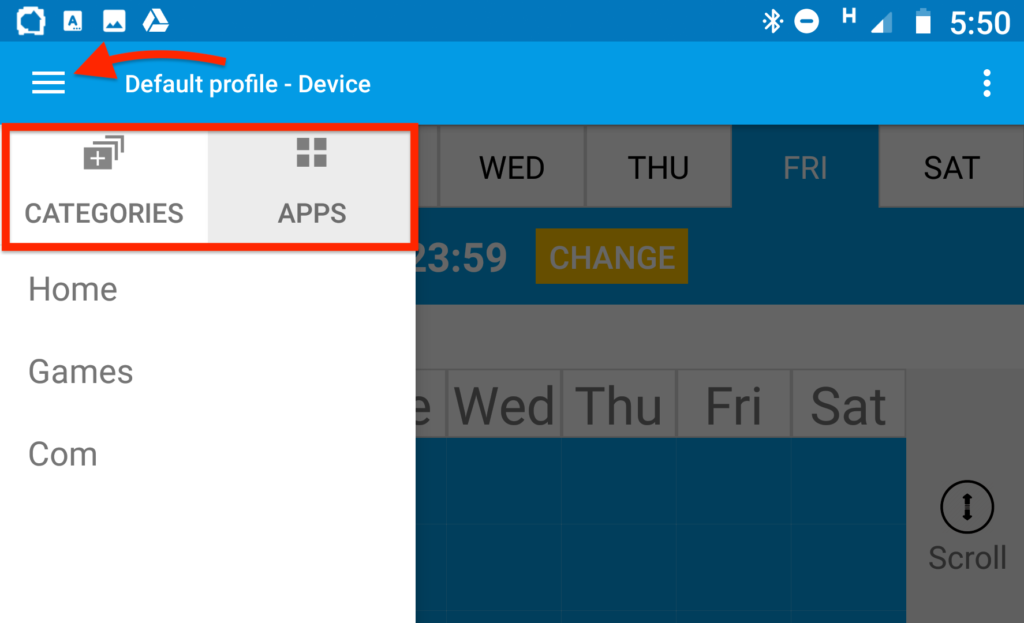 Swipe along the weekly schedule to enable (blue) or disable (red) screen time
Select the Daily Time Limit if you wish to further limit the device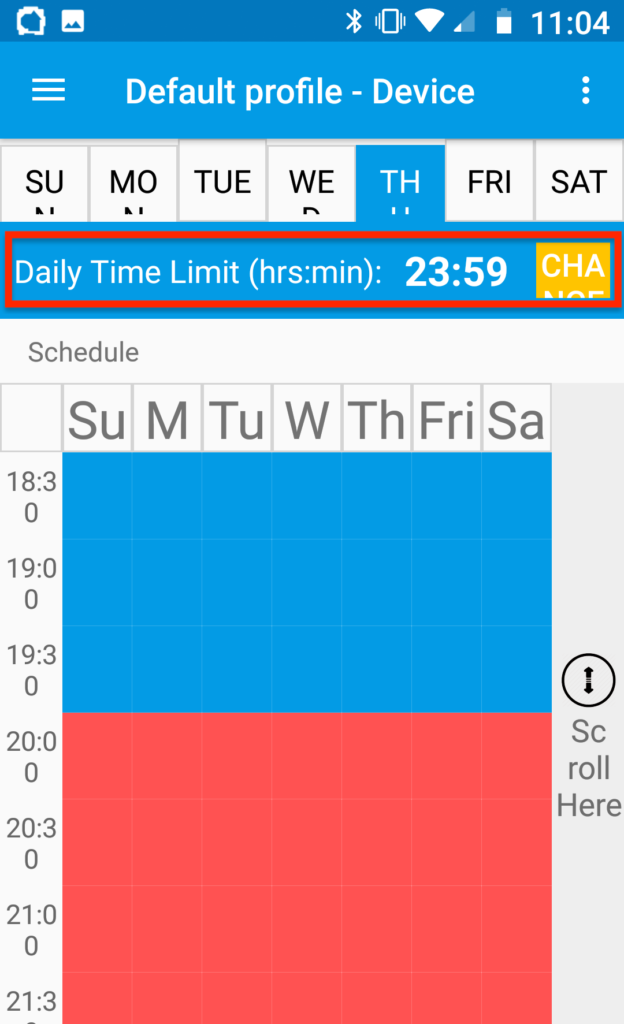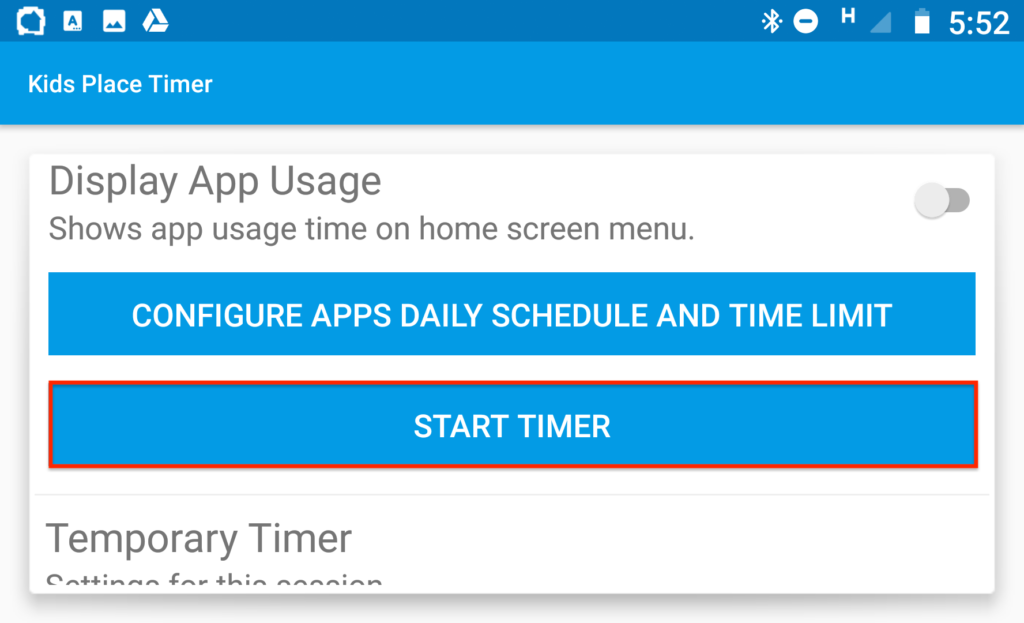 Note:
Device is the Master Schedule.  Limiting the Device will limit all other app or category schedules.
As a shortcut, you can select the options button to block all or clear all time slots for the App or Category you are scheduling.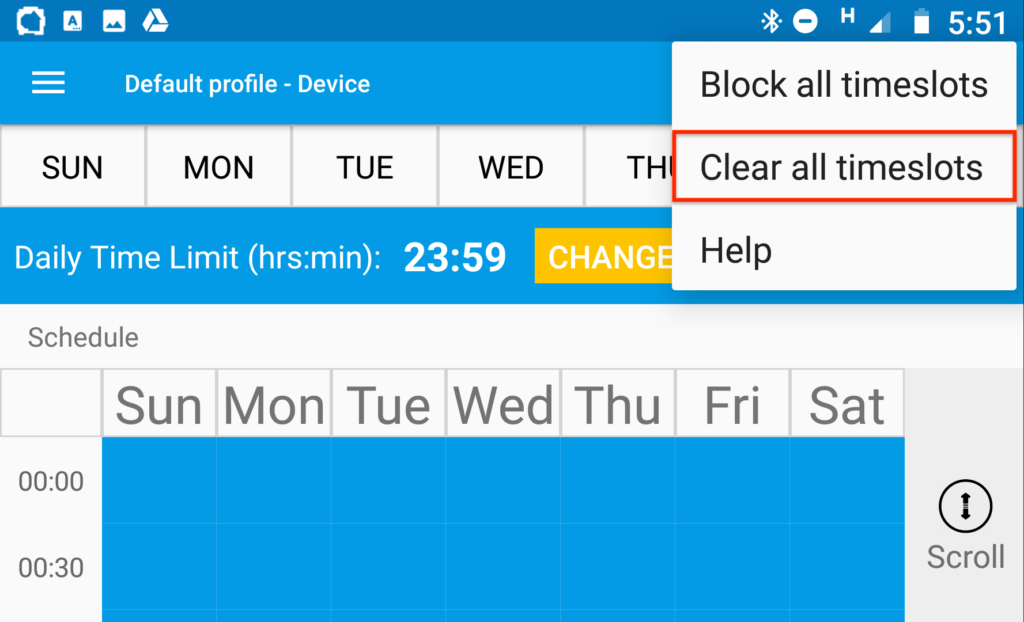 Below is a video tutorial demonstrating how to set the Advanced Timer based on a sample schedule and daily limit: