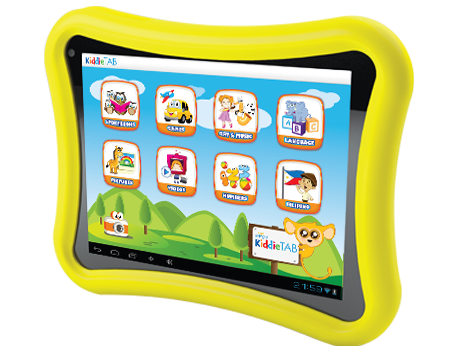 Kiddoware Launcher and Parental Controls Suite
Kids Place Launcher

Kids Launcher: Easy to use home screen for kids

Parental Controls: One of best Android Parental Controls app.

Time Limit: Controls how long your kid(s) can play with the tablet
Multiple Users Support: Create separate profiles for each kid
Blocks Ads & Unauthorized App: Limits access to unauthorized and inappropriate content
Blocks Play Store – Prevents downloading and installing new apps
Apps Grouping – Group apps into categories for easier navigation
Kids Place Store – App Store Exclusively For Kids with Curated Content
Kids Place Cloud – Cloud based management and reporting dashboard utility for parents to control device remotely. Light weight MDM solution.

Safe Browser
Cloud Based Parental Controls for Web Content
Custom Whitelist/Blacklist Web Sites: Access only parent approved sites
Browser Designed Specifically for Younger Kids

Safe Video Player
Parental Controls for Videos
Kids Safe YouTube Search
Child Lock Settings

Kids App Store
An Exclusive App Store for Kids with Curated Content
Place for Quality Educational and Entertainment apps
No Ads or In-app Purchase
New Apps Every Week

Screen Time Controls
Set up daily schedule to use device
Set up daily schedule to use a specific app
Control how long an app can be used in a day
Controls Kids Screen Time
Kids Place Remote Control
Cloud based Kids Place management tool.
Remotely add/remove apps from Kids Place or Device
Remotely change Kids Place Settings
Export/Import Kids Place configuration and manage multiple devices.
Geo Fencing/Location Tracking

Kids Place Reporting
Cloud Based Reporting/Dashboard platform
Parents can view/monitor what apps are being used in Kids Place and for how long

Safe Picture Viewer
Parental Controls for Pictures
Child Lock Settings
Parents can Record sounds for each image
Kiddoware Apps Highlights
Kid Safe Environment
Kids Launcher with Child Lock to display only parents approved content.
Parental Control
Advanced yet easy to use Parental Controls with lot of configuration options.
Global Solution
Multi-lingual support for world wide distribution.
Kids Apps Store
App store exclusively for kids with curated content .
Multiple Devices Support
Compatible with all screen sizes and resolutions for Android devices.
White Label Solution
Option to customize with your branding and special features tailor made for you.
Meet some of our customers
To contact us please use the form below: